Looking back at 2022, it is clear that we are on the brink of a decade driven by rapid strides in technology. A study by Deloitte, showed that implementing digital technologies helps accelerate progress toward enterprise goals such as financial returns, workforce diversity, and environmental targets by 22%. However, with COVID-19 disrupting business operations worldwide, there was an urgent need to shift focus toward digitalization and automation of business processes across industries. As the world recovers from the pandemic, events across industries in the past year have showcased how rapidly technology is redefining how we live and work. The future-forward approach of businesses in 2022 featured quick adoption of technology and reiterated Darwin's theory of survival of the fittest.
Key milestones around ER&D in 2022
In 2022, the number of job vacancies in the US, and across the world, was significantly higher compared to the past few years for a JFM quarter, indicating significant ER&D growth. Consumer Electronics Show (CES) had major announcements from edge computing; projects such as Earth2 for a sustainable planet, color-changing BMW iX, and multiple new EVs with an increased range crossing 1000 km were some of the key milestones featured.
Next, a mid-year event by Innotrans in Berlin, showcased fuel cell-powered trains, announcing a joint partnership between DB and Siemens mobility for the H2goesRail Hydrogen Project. AS the winter set in, energy transition, sustainability, automation using AI, and intelligent remote operations took the limelight, at the international mining event in Sydney. With the key theme of patient empowerment in healthcare, data and AI became the focal points in healthcare events at RSNA 2022. Investments in metaverse exploded, and in a fitting finale, the year ended with the launch of ChatGPT by OpenAI - a leap in using AI for everyday, real-life scenarios.
While the war in Ukraine, macroeconomic conditions in the US, and increased COVID-19 impact in China slowed down the global economic engine by year-end, organizations remained focused on key technology initiatives but with more caution. We expect a sea of change across industries, in this decade with numerous disruptive technologies coming into play. Hence, we must embrace these developments, which are swiftly transforming the industrial landscape.
Let us look at how five megatrends, identified by Everest and Cyient in our thought leadership article Mirror into the Megatrends: Technology-Driven Disruptions that will Define the Decade started shaping up in 2022. Here's a look at the major events that drove industries toward these megatrends and Cyient's increasing impact on the five key megatrends—Digital Healthcare; Smart Operations and Industry 4.0; Intelligent and Meta Mobility; Sustainability; and Space Systems.
Rise of the Megatrends
1. Digital Healthcare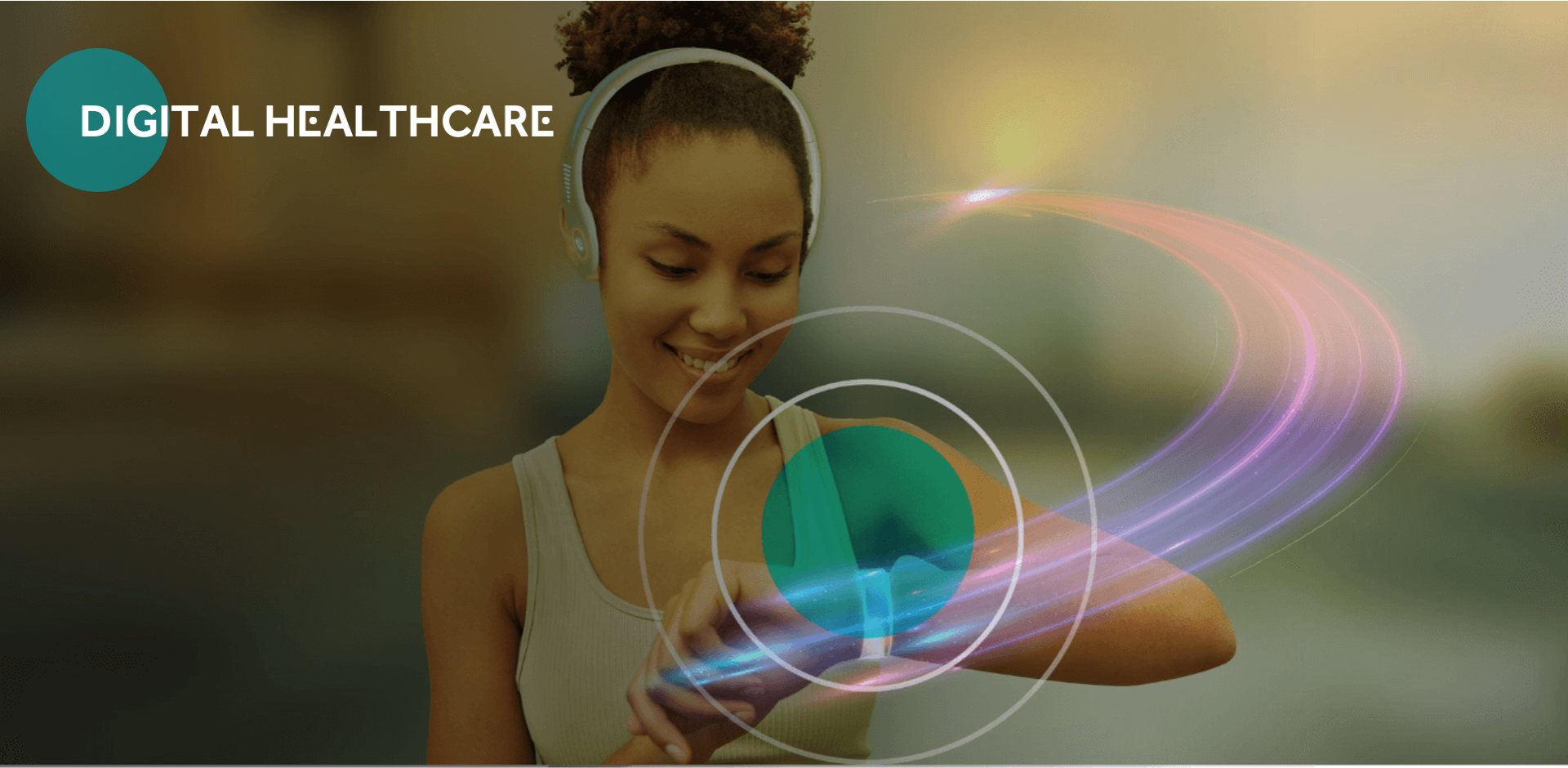 Pandemic-driven urgency took digital healthcare and start-up investments to a new high in 2021. Therefore, 2022 was a year of consolidation and selective investments. However, these shifts were largely due to macroeconomic changes rather than disinterest in healthcare digitalization. Certain areas, such as the use of disruptive technologies—platforms, data analytics, AI/ML—and mental health, saw increased focus in healthcare through the year.
In the summer of 2022, the healthcare sector saw major developments. From Amazon announcing its intent to acquire One Medical ($3.9B) to strengthen its primary care offerings, CVS Health planning to integrate SignifyHealth in an $8B deal, home healthcare start-up Dispatchhealth getting $330M in funding in its last private round, to cloud-based clinical trial company Reify health garnering $220M in funding doubling its valuation to $5B, it was an enthralling lineup.
Leading healthcare player Philips integrated cloud-based AI and 3D mapping into its Mobile C-arm System Series, Zenition. This capability brought in collaboration with Cydar, offering improved endovascular treatment. Philips also expanded its ClarifEye, an augmented reality surgical navigation solution, to new countries. This helped orthopedic surgeons successfully treat patients with spinal stenosis and scoliosis via minimally-invasive, image-guided procedures. Philips wrapped up the year by showcasing its cutting-edge Advanced Visualization Workspace platform with AI-enabled workflows at RSNA. This platform supports numerous cardiology, cancer, neurology, and radiology modalities and is vendor-neutral.
---
Cyient's contribution to this megatrend
Cyient developed and launched its platform solutions to accelerate product development in the medical space. This includes CyMedge for connected and intelligent medical products and CyFAST for accelerating verification and validation across operating systems for new-generation medical products. Cyient played a key role in helping our healthcare customers re-engineer their medical products and make them connected and digitally ready.
---
2. Smart Operations and Industry 4.0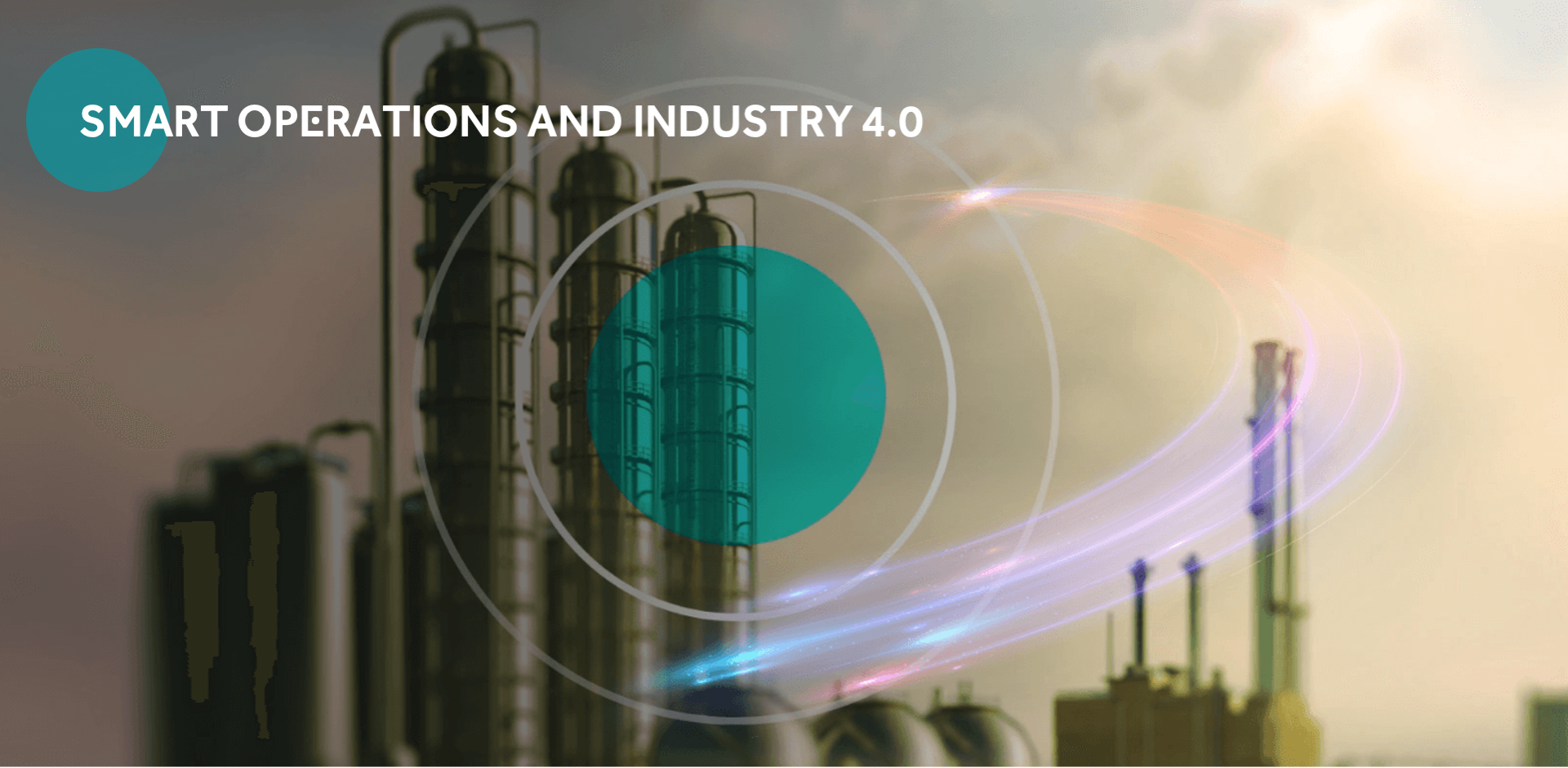 With a vision to accelerate digital transformation and value creation, several key players across industries leveraged technologies such as AI/ML, cloud computing, IoT, and robotics to develop products and solutions catering to smart manufacturing and Industry 4.0. With automation and digitalization gaining prominence, industries are leaning toward adopting intelligent and smart systems to reduce costs. 2022 saw several such "smart" moves—here are two of the most interesting ones:
In June, Hitachi High-Tech announced the launch of the Hitachi Dark Field Wafer Defect Inspection System DI2800, a critical component in every semiconductor manufacturer's metrology capabilities. Helping to improve the reliability and safety of semiconductor devices in the IoT and automotive fields, DI2800 is designed to identify defects and particles on patterned wafers up to eight inches (200 mm) in diameter.
Leading global mining group, Rio Tinto, inaugurated its most technologically advanced mine in June 2022. To optimize mine safety and drive productivity, Gudai-Darri featured an unrivaled deployment of industry-leading technology, which included using robotics for the ore sampling laboratory and distribution of parts in the new workshop. In keeping with their smart operations, Rio Tinto mines have been equipped with autonomous trucks, trains, drills, and a full digital replica of the processing plant, allowing remote monitoring and operations.
---
Cyient's contribution to this megatrend
Cyient rolled out its private network solution for enterprises and industries, and digital applications to improve industrial operations. We capitalized our Industry 4.0 capabilities significantly in PLM, manufacturing, and mining automation, launching consulting, deploying, testing, and managed services that enable end-to-end transformation in this space. We enhanced our intelligent asset management capabilities with geospatial and cloud digital twin solutions.
Cyient assisted its mining and manufacturing customers in enabling private 5G services, segregating IT and OT networks, migrating applications to public and private clouds, improving network and application performance, and enabling extensive security parameters such as two-factor authentication, data encryption both during transit and at rest, and logging issues.
---
3. Intelligent and Meta Mobility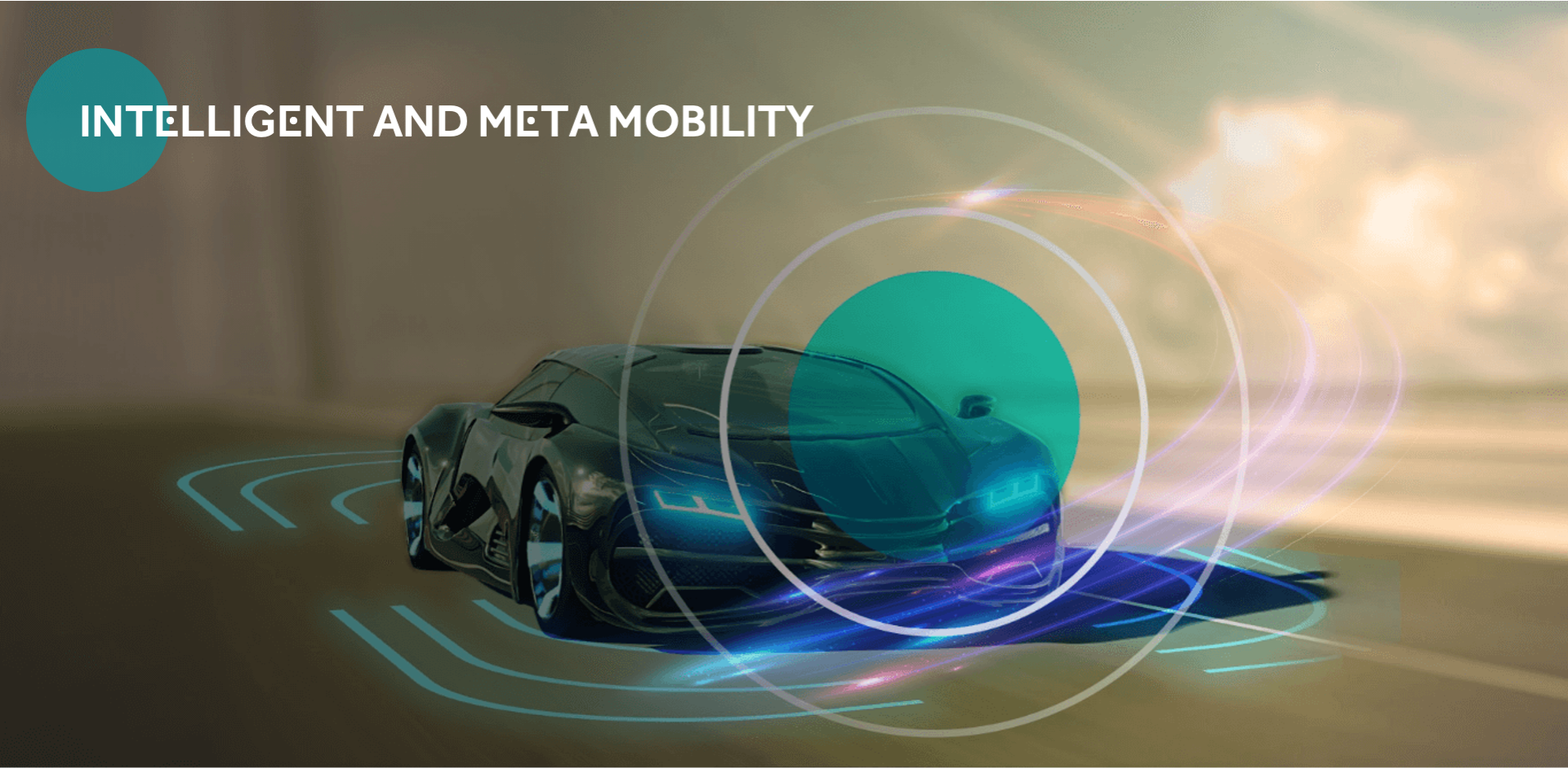 The mobility industry is the second-largest contributor to business ER&D spending. With increased demand for intelligent mobility engineered by powerful chips and digital technologies, companies invested big in developing solutions and building partnerships to transform road/rail transportation, industrial logistics, and air mobility.
Automation and robotics deployment in industrial mobility and related equipment increased significantly in 2022. The industrial robotics sector, which was valued at $14.6B in 2020, doubled in 2022. It is expected to reach $350B by 2030 at a CAGR of 37%. In April 2022, riding the tech boom in automotive, Mobileye, an Intel company, unveiled its True Redundancy™ sensing system, which operates hands-free, camera, radar, and LiDAR-based robo-taxis, in the challenging and aggressive traffic in Jerusalem.
In September 2022, NVIDIA launched DRIVE Thor, the next-generation centralized computer for autonomous and assisted driving and in-car infotainment. Qualcomm announced its next-generation Snapdragon Ride Flex platform for autonomous mobility applications. Google and Renault announced a partnership with a two-fold goal of creating in-vehicle and cloud software to enable the software-defined vehicle (SDV) platform and a digital twin. Sony and Honda joined hands to deliver a software-defined EV that would collect recurring revenue from subscription-based entertainment and other services that would be billed monthly to customers. Services available for subscription in software-driven platforms are increasing every day and include upgrades to performance, convenient handling, remote access, and security, as well as other downloadable third-party apps.
---
Cyient's contribution to this megatrend
Cyient developed an OTA solution and SDx (Software defined Everything) platform to help automotive customers migrate to software-driven platforms. This SDx Centre of Excellence develops specific skills and scales up for larger rollouts. Cyient also developed a perception system to enable real-time monitoring and safety in operations in an industrial environment such as mining and/or construction.
---
4. Sustainability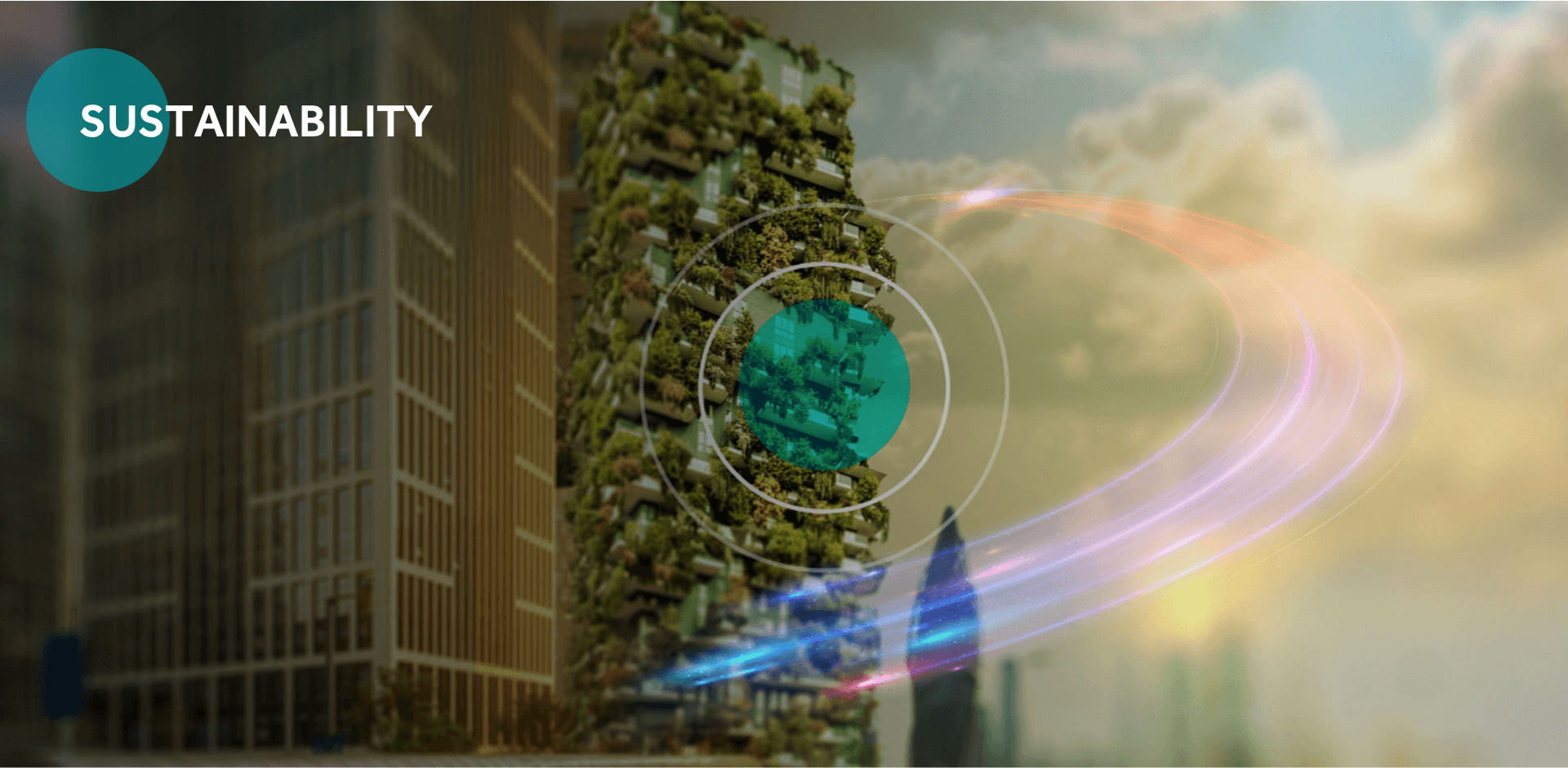 Technology plays a crucial role in combatting "climate doom." Sustainability was a key decision input in most board rooms in 2022, and sustainable investment is predicted to grow at a CAGR of 20% between 2021 and 2026. Transitioning to clean energy is key and comes with risks and opportunities. Here are some significant developments that made sustainability the talk of the town:
The European Parliament is pushing for rules in the aerospace industry to ensure that aviation fuel includes 2% sustainable aviation fuel (SAF) from 2025, rising to 85% by 2050. On March 25, Airbus operated an A380 with one engine operating entirely on 100% SAF. Collins Aerospace launched its new robust Electronic Flight Bag (EFB) application, Flighthub, which collects and consolidates data sources and workflows for pilots and airlines, coordinating the life cycle of an entire flight from start to finish for real-time route recommendations.
Net-Zero transition for the industry is expected to take $275 trillion of cumulative spending in assets. This will greatly impact the power, mobility, and construction industries. Intending to decarbonize the steel value chain, Rio Tinto started to develop a larger-scale pilot plant in November 2022. It was based on the proven effectiveness of its low-carbon iron-making process in Germany, using ores from its mines in Australia. Rio Tinto Chief Commercial Officer Alf Barrios said, "Finding low-carbon solutions for iron and steelmaking is critical for the world as we tackle the challenges of climate change. Proving BioIron™ works at this scale is an exciting development given the implications it could have for global decarbonization."
---
Cyient's contribution to this megatrend
Cyient strengthened its sustainable business offerings with the acquisition of Citec, enhancing plant engineering and energy transition capabilities. We helped our manufacturing customers transition to hydrogen and green energy-based plants by creating battery energy storage systems and EV prognostics. Our power engineering lab continued to create solutions for faster electrification through HVDC-DC converters, battery management systems, etc. We also collaborated with cloud providers to give our customers end-to-end connected, measure, and monitor solutions that allow them to report ESG improvements in an auditable manner.
---
5. Space Systems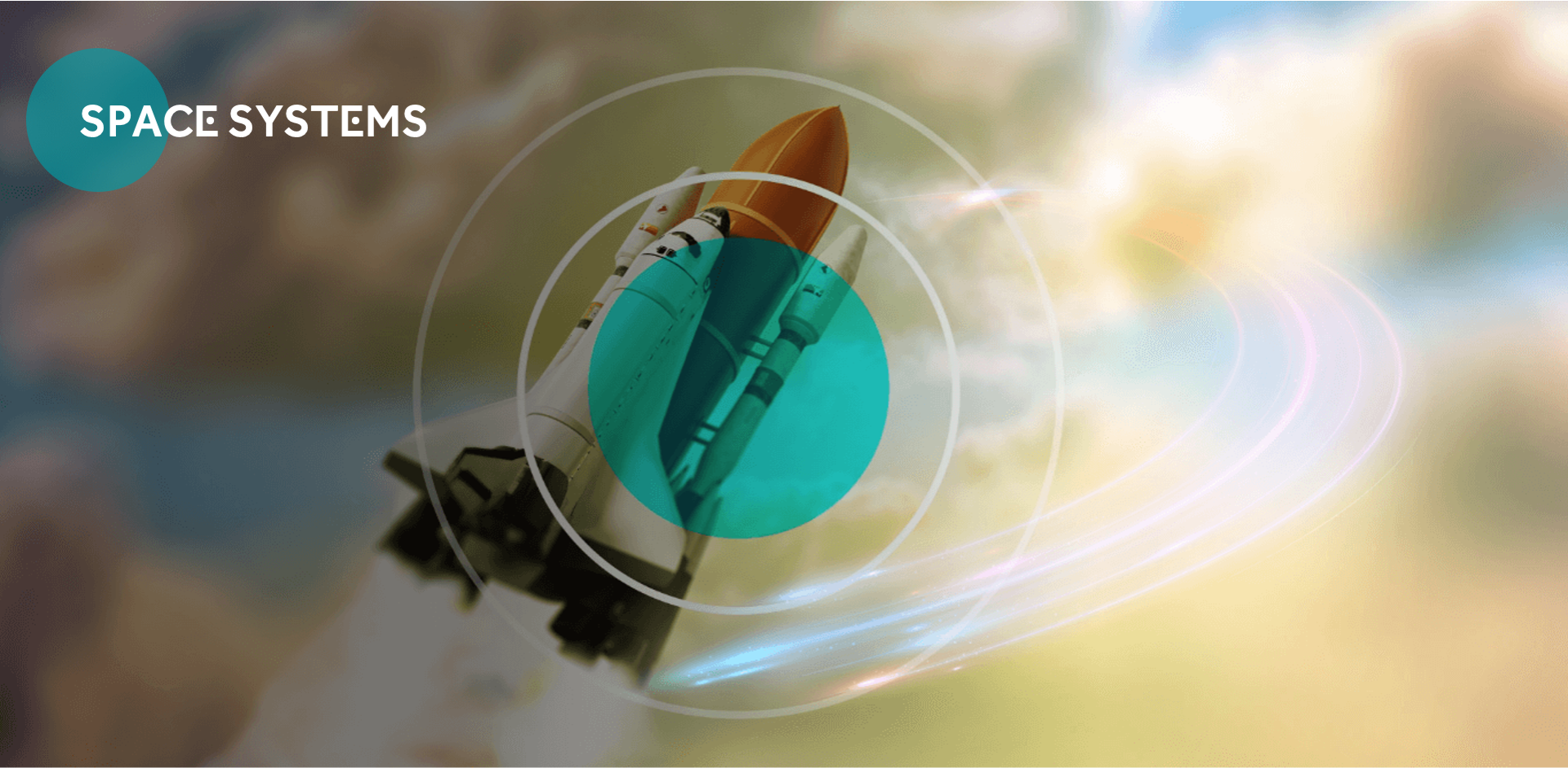 The year 2022 saw the maximum number of satellites launched, especially in the nanosatellite category. According to United Nations Office for Outer Space Affairs (UNOOSA) records, 8,261 satellites are orbiting the Earth now, of which only 4,852 satellites are active. 2022 also marked the beginning of space tourism, with Blue Origin's New Shepard, SpaceX, and Axiom Mission launching tourists into space.
In March 2022, emphasizing how autonomous anti-jam capability can provide secure communication in contested environments, Boeing engineers built a new, autonomous technology that successfully prevents jamming attempts on U.S. Department of Defense Satellite Communications (SATCOM). The WGS-11 Wideband Global SATCOM Satellite system built for advanced communications will provide an edge to warfighters on the battlefield, especially during hostility and other critical jamming attempts. By utilizing modern techniques such as rapid prototyping, agile development, and additive manufacturing in November, Boeing launched WGS-11+ with more than double the capability of its predecessors. Its increased flexibility, resilience, and improved anti-jamming helped Boeing improve system performance while lowering costs and shortening timelines.
Boeing also completed a critical series of tests at NASA's Marshall Space Flight Center of a new type of large, fully-composite, linerless cryogen tank. This tank leveraged and built upon composite cryotank technology developed and proven through NASA's composite cryotank technology development (CCTD) program, among other efforts.
---
Cyient's contribution to this megatrend
Cyient has delivered solutions on Precision Agriculture to assess crop variety, analyze crop health that aided in receiving agricultural grants for government authorities. The solution enables real-time analytics using machine learning from satellite imagery for remote crop variety estimation, land use, and crop health monitoring. A similar crop science solution using earth observation benefited a customer in agri-insurance. This solution helps customers assess energy and utilities used in satellite imagery while monitoring vegetation encroachments over power lines. Cyient also provides communication consultancy and implementation services to one of its mining customers to enable more than 100 MBPS IP services across its mining area using satellite links as a backhaul network.
---
Conclusion
Technology is evolving at a breakneck pace today. Focusing on innovation and embracing new technologies to develop futuristic solutions will help organizations stay ahead and relevant. Internal technology investments should be done keeping in mind that they improve control and increase efficiency, resulting in process autonomy. Technology must be used to redefine your customer-facing products providing intelligent experiences and new business models for next-gen tech consumers. Innovations in chips, software-driven architectures, computer vision, generative AI, and cloud platforms will continue to shape this journey. Skill availability and speed-to-market will continue to be a challenge on this path. At Cyient, we strongly believe that investing in reusable solutions and collaborating with partners is the only way to innovate and transform faster. Let's embark on the journey of the "techade" and design tomorrow together!