What Should the Inputs Be?
AI systems work by receiving input data, analyzing that data using one or more models, and producing outputs. For telecommunications network architects, identifying appropriate inputs is crucial to developing an AI system that can deliver on the promise of AI for 5G network operation and optimization. Once those inputs are identified, if some of them are not currently available, steps must be taken to make them available. For example, new data collection tools, or access to data external to the network might be needed.
In contrast to 4G networks, 5G networks make extensive use of network slicing. This approach virtualizes the network to create virtual connections that provide different resources to different types of traffic, which in turn have different quality of service (QoS) requirements. This poses a challenge for AIOps because the AI system must merge all relevant KPIs and forecast them into a single service-level objective (SLO) that is appropriate for each network slice.
The following list suggests possible inputs from the network itself
Network measurements :
5G networks contain many network performance metrics across different network elements. Examples include physical layer signal quality measurements, Layer 2 data transmission statistics, and Layer 3 radio link connection and mobility metrics.
Resource usage :
Gathering performance metrics from network functions and microservices can help monitor and predict overall network performance. This information can be related to compute, storage, and networking resources. For example, resource director technology (RDT) brings new levels of visibility and control over how shared resources such as last-level cache (LLC) and memory bandwidth are used by applications, virtual machines (VMs), and containers. This level of detail can help ensure the accuracy of the AIOps system.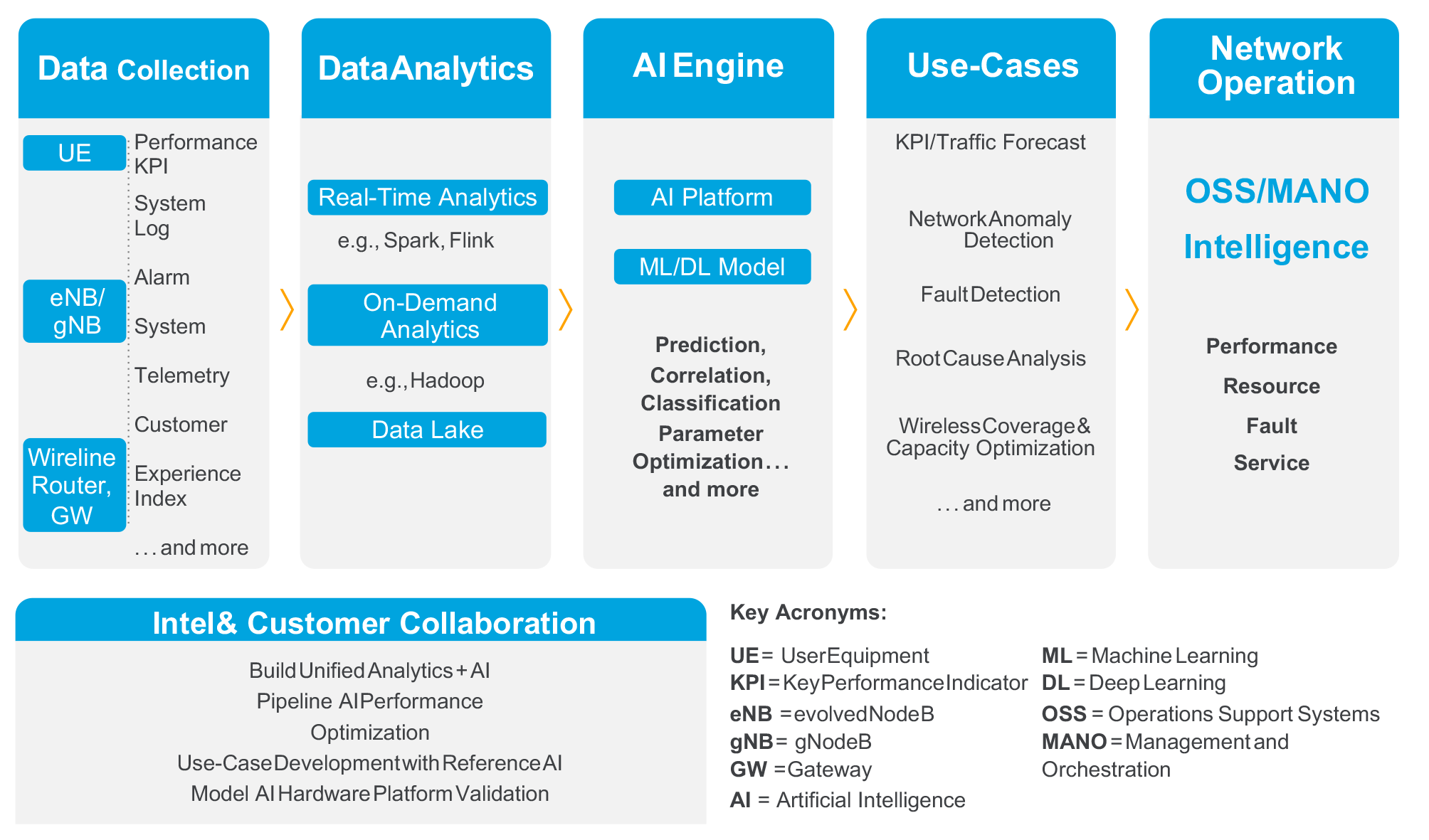 Figure 2. From data collection to taking action, an artificial intelligence for operations (AIOps) system has many stages
Traffic loads and types
The AIOps system requires visibility into which functions and microservices are moving data—and how much data. Given a particular SLO, the system can apply this metric to use machine learning inference to increase network efficiency.
Trouble indicators
Another source of information for AIOps includes network alarms and fault metrics. This information can be used to predict failures or bottlenecks.
Data can be current (such as in the last 15 minutes) or historical (such as the last seven days' worth of a certain metric). Adding historical data to the time-series prediction model is called a "memory augmented" model, and can help improve a model's accuracy, especially when attempting to predict things such as sudden changes in network quality or spikes in the number of users.
Beyond data that is inherent to the network, the AIOps system can be enriched by external sources of data. This could include the date, time of day, weather, geographical region, specific location of user, buffering ratio, and so on. By combining network data, service and application data, and customer data, network operators have a good starting point to create a powerful AIOps system.
Another aspect of gathering inputs relates to how often the inputs are collected. The answer depends on which part of the network architecture is being automated or optimized. For the core network, interference decisions and enforcement might be based on measurements taken every 15 minutes. In contrast, the RAN might take measurements through a management user interface every few seconds, with a goal of less-than-one-second latency for predictions and inference decisions. 5G RAN central units (CUs) and distributed units (DUs) might need even faster control, down to less than 10 ms.