Dynamic case management (DCM) involves automating and coordinating aspects of a case (business process) using technology. Organizations are undoubtedly challenged by adopting and adapting to new technologies. We need an automated process management system that can interact with our employees' intuition, knowledge, and skill as they need to intervene and perform tasks throughout the process.
Process automation (IPA, RPA, BPA, DPA) reduces complexity while increasing efficiencies using AI-based tools to automate processes, improve workflows and efficiencies, and even create new process models. This significantly minimizes the effort and costs associated with performing complex tasks. It also improves efficiency, saving time spent on tasks that can be automated efficiently and intelligently with AI-powered solutions.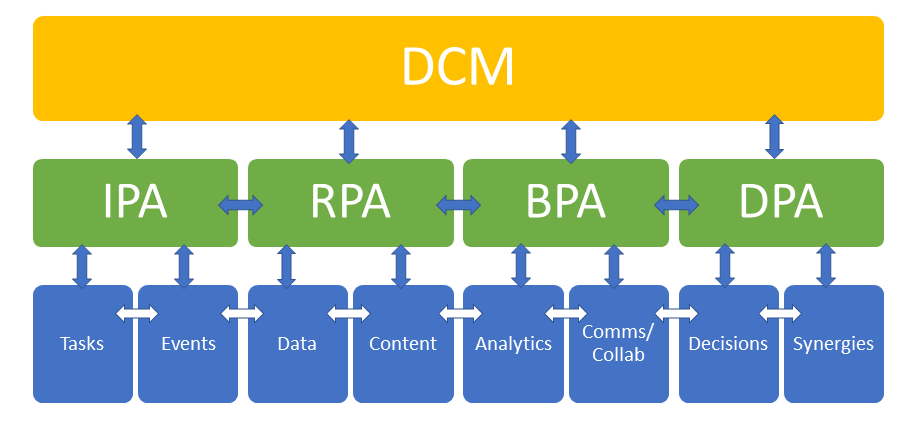 Automating robotic processes utilizing artificial intelligence and related technologies such as computer vision, cognitive automation, and machine learning is called intelligent process automation (IPA). Automating processes with IPA allows you to automate operations more efficiently, effectively, and reliably.
Robotic process automation (RPA) is a business process automation based on software robots or artificial intelligence. RPA is sometimes referred to as software robotics.
Business process automation (BPA), also called business automation or digital transformation, automates complex business processes using technology. With BPA, you can streamline a business for simplicity, achieve digital transformation, improve service quality, reduce costs, and elevate service delivery.
The software used in digital process automation (DPA) automates manual tasks within business processes. Businesses can transform end-to-end processes using DPA and provide enterprise-wide digital transformation based on traditional business process management (BPM).
These process automation technologies help enhance efficiency in planning and deploying innovations, automated execution, monitoring, and Business Process improvement, as seen below.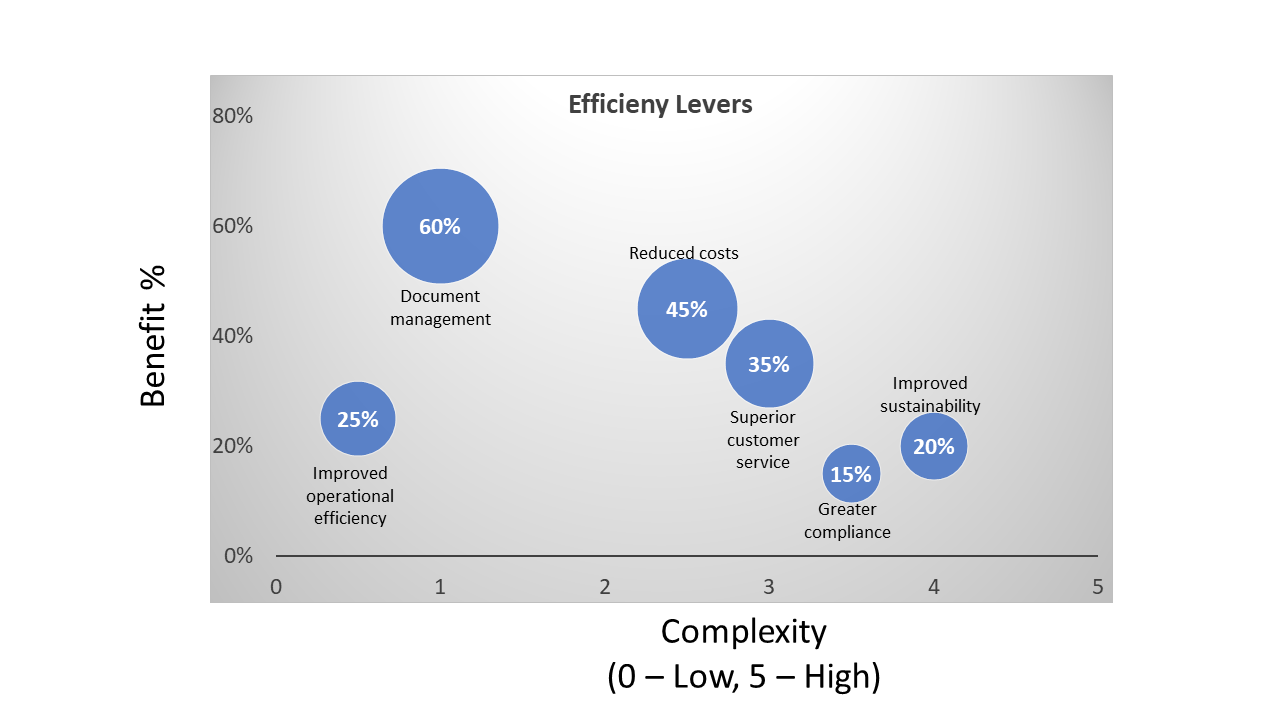 Process automation enhances dynamic case management with the following advantages:
Clear improvement of case outcomes and quick decision-making as stakeholders get real-time access to data, records, and the group of workers they need to address the case.
Increase in productivity and reduction of expenses with reduced effort needed to create, follow, and manage cases.
Flexibility to adapt the processes to each case enables full compliance with regulations and certifications, resulting in high user and customer satisfaction.
A low/zero code application framework helps in accelerated deployment allowing the user to design processes and tasks without coding knowledge.
Dynamic case management helps win demanding consumers by providing the tools to continuously improve the management of any type of case a business may need to resolve. It is a way to manage business processes that are dynamic and unstructured.
DCM combined with process automation eliminates data silos and increases process visibility and accountability by streamlining life cycle process administration. It provides views into process ownership by product, region, and function, which offers you a higher level of accountability.
To know more about dynamic case management with process automation and how Cyient can help, please visit intellicyient.