Engineering, Research, and Development (ER&D) companies have been in the news for their acquisition potential and innovation capabilities in the last three years. These companies help organizations with product innovation—a critical capability, for companies must innovate if they are to survive in today's competitive and swiftly changing world. Till a decade ago, ER&D companies focused primarily on product development, i.e., concept design, manufacture, and sales. This was because products were not connected or intelligent.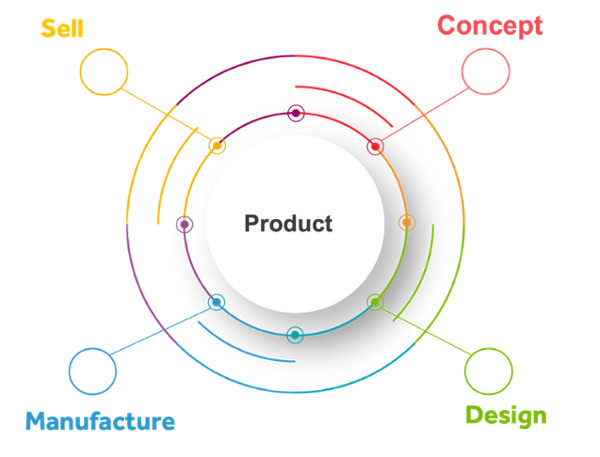 As smarter and more connected products entered the marketplace, ER&D companies had to evolve and design more intelligent products leveraging digital technologies. This meant ER&D companies had to track where products were being sold, product performance, the demographics of products being bought, and product usage. This formed the "enterprise product digital thread" of data, linking the complete product life cycle and improving everything from customer experience to new product design. This marked the birth of the modern ER&D company.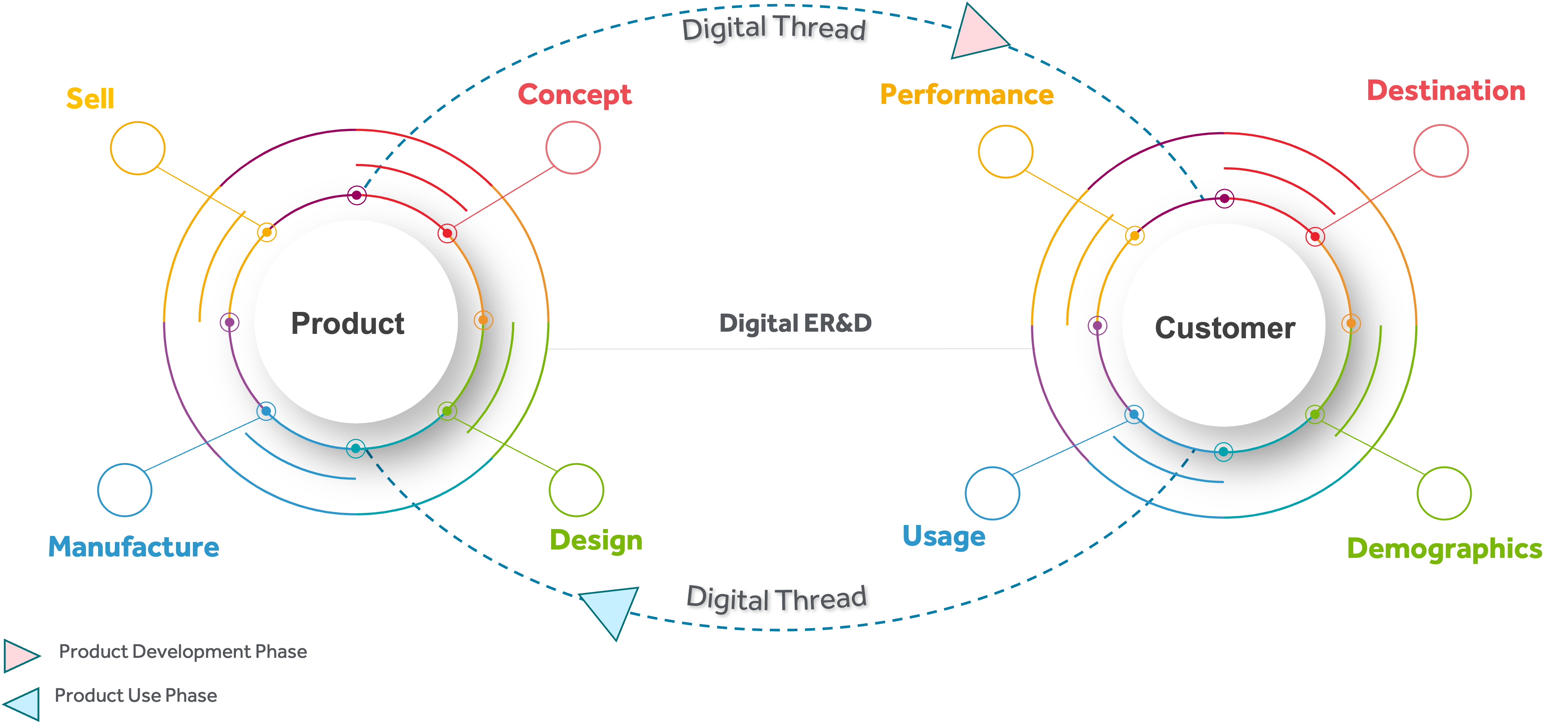 A modern ER&D operation senses, learns, adapts, and radically envisions value chain ecosystems and business models by leveraging digital technologies and applying them to product engineering. Today, organizations are leveraging Scaled Agile for product development and hence need to use DevOps and tools such as Jira and Polariaon to manage requirements and reduce design cycle times. CAD/CAM has already moved to the cloud. So, what does a modern ER&D company look like?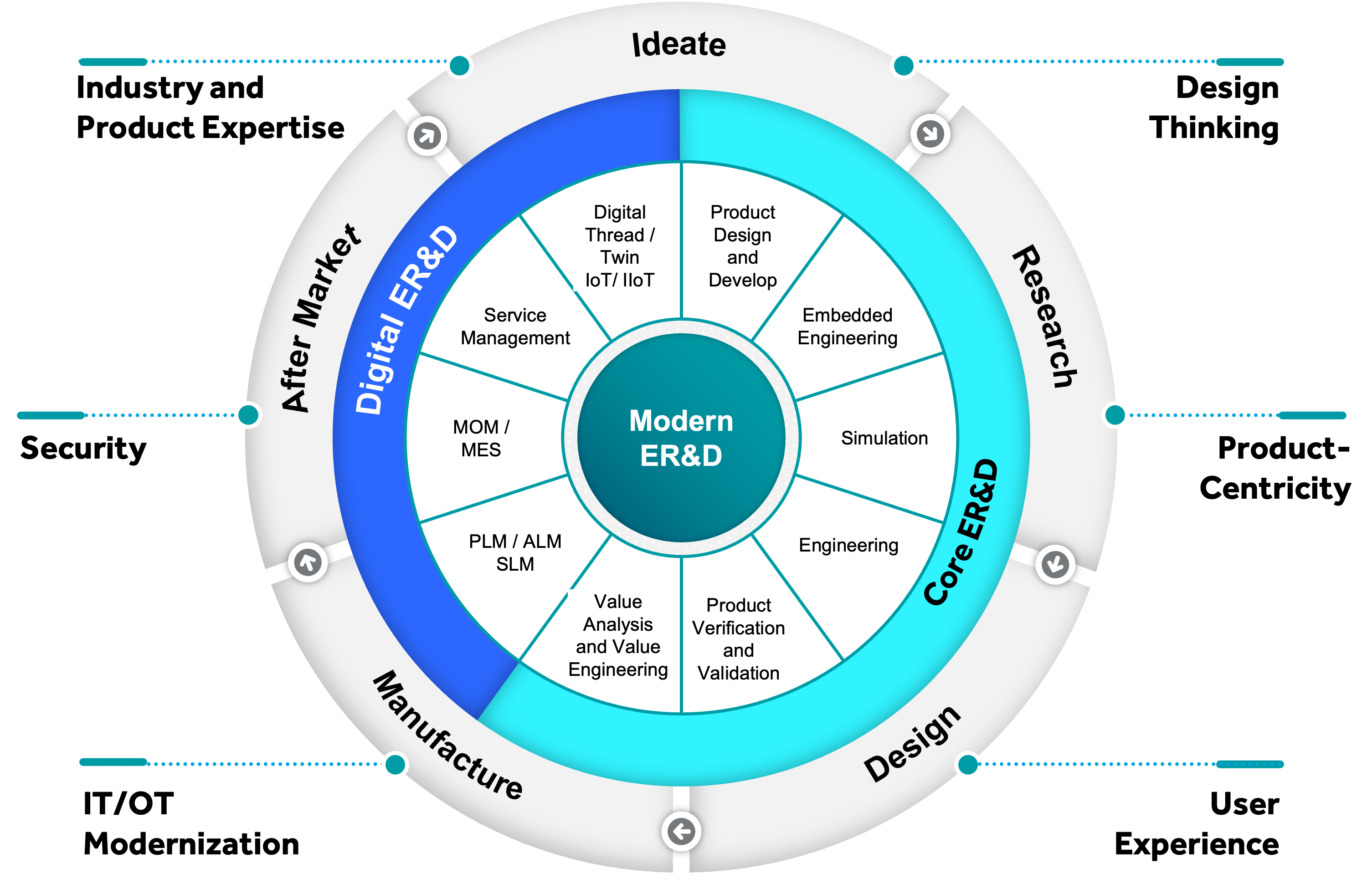 One of the biggest differentiators between modern ER&D companies and standard IT system integrators is that ER&D not only understands the domain but also has a deep understanding of the product as they co-design with the customers. Digital ER&D is an integral part of ER&D. Modern ER&D companies doing Digital@Scale to help their customers need to focus on five key elements: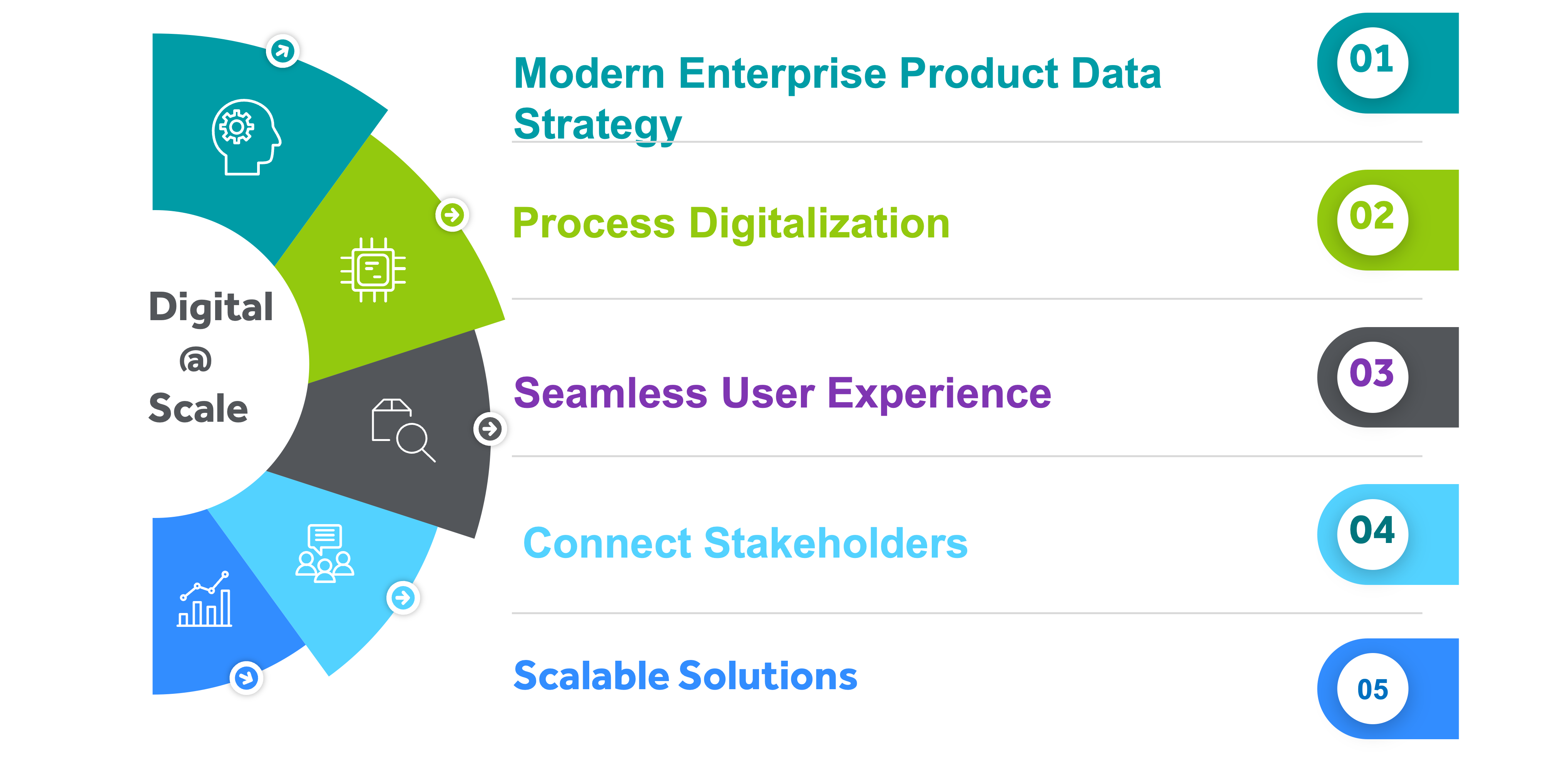 Modern Enterprise Product Data Strategy: Organizations need to think of integrated product life cycle management and application life cycle management solutions connected to enterprise data. They must consider adopting fresh perspectives on enterprise product data understanding and change management.
Process Digitalization: Companies need to enable synergies across people, processes, technology capabilities, and skills to lead from the front with simplified and swifter business processes. Helping the digital thread and digital twin by leveraging AL/ML, GIS, and manufacturing operations management is essential.
Seamless User Experience: The closed loop between product and customer generates a large amount of data. Companies need to monetize the data and articulate business value from product data analytics, a user-friendly dashboard, and services across all channels. Businesses need to make informed, data-driven decisions.
Connect Stakeholders: Suppliers and design and development partners, are a part of the overall product development ecosystem. Companies must connect internal and external innovators with digital platforms to drive innovation and growth.
Scalable Solutions: Organizations need to scale solutions faster to achieve faster time-to-market. Managing global rollout and multisite implementations a going to be critical.
We will talk about each of them in detail in a five-series discussion.