Case Study
Cyient used MLOps using Sentinel 2 Optical Imageries for a marquee government agency to identify crop variety and health. The work entailed satellite-based monitoring with Computer Vision to detect and locate good and healthy farming practices. Keys tasks included:
A. Problem definition, including exploratory data analysis
The Crop Variety Classification and Health Analytics were based on biophysical indicators—NDVI, LAI, and leaf chlorophyll of the plantation—estimated using high-resolution open-source satellite imageries that distinguished each crop species based on the spectral signature of crop phenology. Some of the key vegetation indices thus estimated and reviewed were:
The Normalized Difference Red Edge (NDRE) index for chlorophyll is to assess whether a growing plant is healthy or not. A low chlorophyll index indicates problem crops —sick, infested with pests, or nutrientdeficient plants. It uses a combination of a Near-InfraRed (NIR) band and the Red Edge range between visible Red and NIR and calculated as NDRE = (NIR – RedEdge)/(NIR + RedEdge).
The Normalized Difference Vegetation Index (NDVI) calculates photosynthetically active biomass indicating vegetation health, estimated as = (NIR-Red)/(NIR+Red).
The Normalized Difference Moisture Index (NDMI) detects moisture levels in vegetation using a combination of nearinfrared and short-wave infrared (SWIR) spectral bands. It is a reliable indicator of water stress in crops and helps monitor irrigation, especially in areas where crops require more water than nature can supply. NDMI is calculated using the near-infrared and the short-wave infrared reflectance: NDMI = (NIR – SWIR)/(NIR + SWIR).
Although the ML-driven analysis generated a noise-free, highly accurate, and consistent output, its dependency on ground truth validation was a major bottleneck. To train and validate the model, ground truths were crucial to classify and evaluate every agricultural zone and identify crop variety. The model helped identify wheat and potato with precision and accuracy.
Seasonal data of the growing period of the crop were considered to assess the vegetation sensitivity of the NIR and Red spectrums; the Red Edge difference index was applied to accentuate the species-wise phenology variance. The Red Edge is a region in the Red-NIR transition zone of the vegetation reflectance spectrum. It marks the boundary between absorption by chlorophyll in the red visible region and scattering due to the internal leaf structure in the NIR region. As a result, this part of the spectrum reflects any slight change in the bio-chemical structure and physical parameters during the plant phenology, either by biomass accumulation or impact of stress.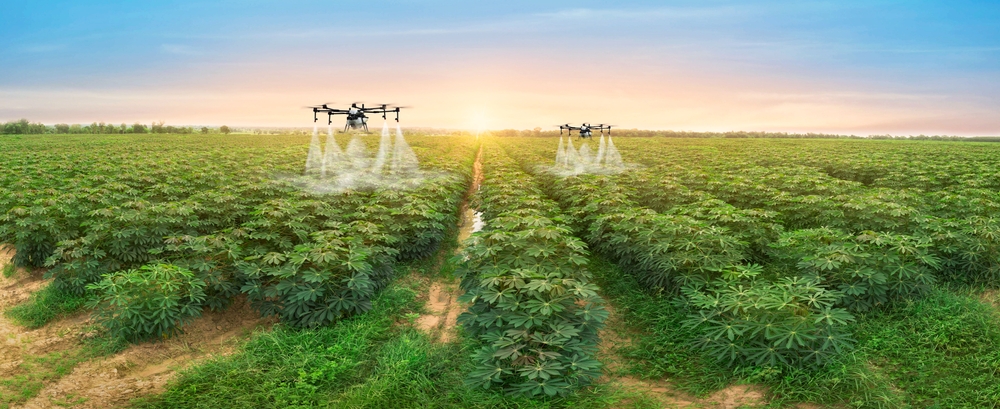 Research/experimentation, model building, and containerized deployment
The crop and stress identifier model was trained over various iterations to improve its performance. The following aspects were considered in refining the training labels:
Variability: A large number of variations of each class of target crops were captured. Wheat parcels from different parts of the work area showing variations with respect to soil, climate, and physiography characteristics, were captured. Training data of the target crops were thus added from different regions at every iteration to enhance the model's robustness.
Size of crop parcels: Different size filters were implemented to assess their impact on detection.
Features outside croplands: Training areas were also created for features that were not croplands but were present in the Area of Interest AOI. This was to ensure that model did not wrongly classify them as croplands and could identify them as non-crop classes (e.g., parcels with grassland with similar spectral patterns as the target crop).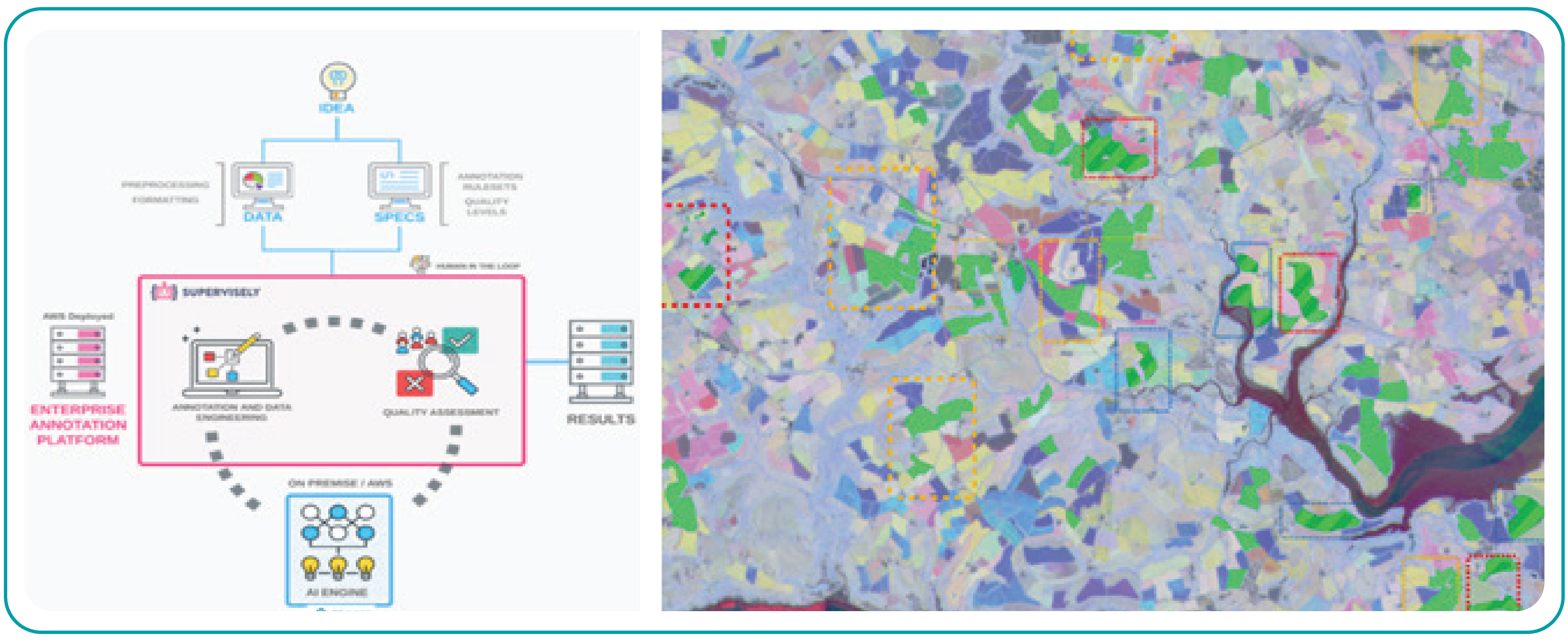 Figure 5: ML- vs. DL-based crop monitoring outcome
The crop classifier/detector was trained to identify crops automatically and predict without any ground truth input. The trained model was deployed and tested in an unknown region to assess its efficacy. The figure above (Fig 5), exhibits the results where the region highlighted in green, points to wheat cultivation. The predicted wheat parcels were validated with the farmers' claim data (highlighted in yellow) and were having a 90% match.
The model was retrained with additional region and variability, and the prediction improved. Figure 5: ML- vs. DL-based crop monitoring outcome Within the project's timeline, Cyient created an annotations library with 1000+ scenarios.
Once generated by the model (either ML or DL), the detected output goes through a visual inspection for QC to guarantee data quality. The existing ML model has accuracy confidence of >85%, and we apply visual quality checks to a certain extent to clean up unwanted polygons and false positives. As per the DL model (accuracy confidence of 86%), more training is required from different geographies to enhance the model's robustness and consistency.