Besides improving the reliability and safety of rail assets, IoT can streamline railway operations, redefine the customer experience, and improve factory operations for higher efficiency and uptime. Sensors installed on rail tracks, overhead contact systems like pantographs, or in the bogie are powerhouses of information that can be leveraged to get analytics-driven insights on the health of the assets. These insights can help predict failures and optimize preventive maintenance schedules, ultimately improving asset availability and efficiency.
Cyient provides robust, data-driven IoT solutions that can be tailored to solve your unique business challenges. Our IoT solutions for rolling stock, signaling, and infrastructure include asset management, asset health monitoring, connected devices, and worker safety.
Our IoT Solutions for Rail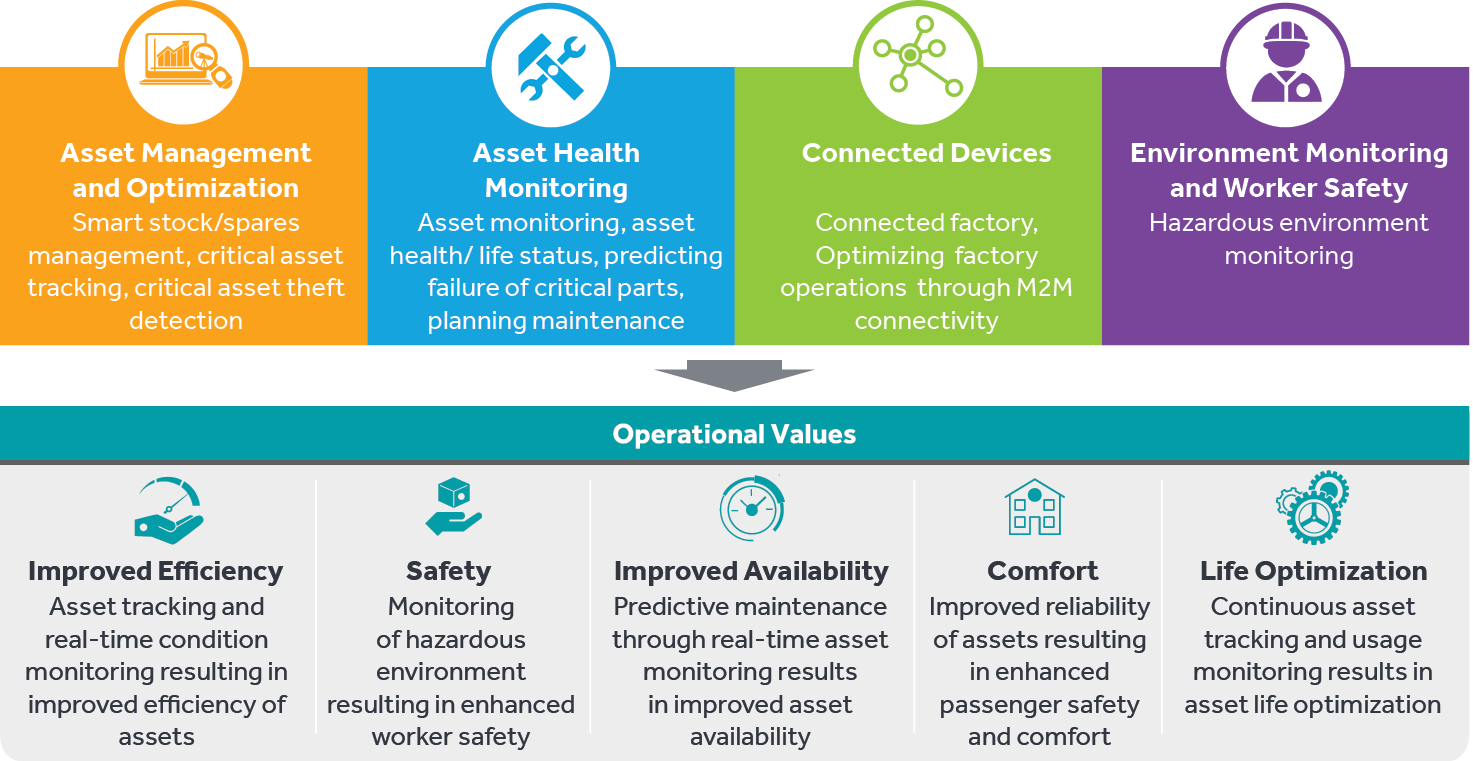 The Cyient Advantage
Cyient undertakes end-to-end IoT implementation—from embedding intelligence to make assets smart; to connecting intelligence to collect and process the data gathered; and finally, deriving actionable insights by performing advanced analytics on this data. Alternatively, we also provide discrete elements—from sensors and hardware to data management and superior analytics services and configurable dashboards.
Our flexible IoT Edge Gateway family of products can collect data from multiple sensors, support various RF connectivity options, integrate with existing network protocols, and perform edge computing for real-time analytics or aggregate, process and run advanced analytics in the cloud. Additionally, our rail specific cybersecurity offering allows to 'co-secure cyber and physical safety' of rail assets.