The 2017 Engineering Summit brought together over 300 senior participants from the European plant-engineering sector, under the theme, "Time to Change". CXOs from market leaders Bilfinger, Linde, ThyssenKrupp, M+W Group, SMS Group, Primetals, and others have set the bar high for the sector and demonstrated the importance of utilizing efficient processes and new technology to master challenges arising from market changes, digitalization, and cost.
Key lessons learned from the event are below:
New business models are necessary
Tom Blades, CEO of Bilfinger, showed that the continuous technological innovation pushes the potential of IoT for EPCs. IHS forecasts are in favor of the sector expansion and show that the IoT market will grow from an installed base of 15.4 billion devices in 2015 to 30.7 billion devices in 2020 and 75.4 billion in 2025. The power of IoT will enable EPCs to manage client expectations related to on-time and on-budget project completion. According to Ewald Munz from Cyient, high-tech solutions and digitalization could provide far-reaching differentiating factors in the market for the global plant engineering sector. For example, the rise of Building Information Modelling (BIM), Virtual Reality (VR), and Augmented Reality (AR) technologies can enormously reduce project costs while delivering better results.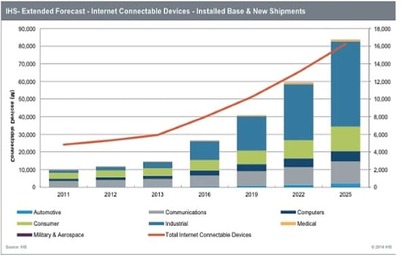 Dr. Savas Lazaridis, from ThyssenKrupp Industrial Solutions, clarified that there will be winners and losers from digital transformation. The elevator business unit of ThyssenKrupp took the first mover advantage and used IoT to bring digital innovation to its sector. The result: competitive advantage, higher customer satisfaction, improved asset reliability, and an increase in revenue.
Focus on people
"Projects are made by people", explained Wolfram Gstrein, Managing Director of VTU Engineering Germany. However, the audience's comfort level with innovation varied widely.
The mind map on the right is a result of 200 participants sharing their feedback on change. Even though there is a clear understanding that the EPC sector is changing, it seems few are well prepared for it.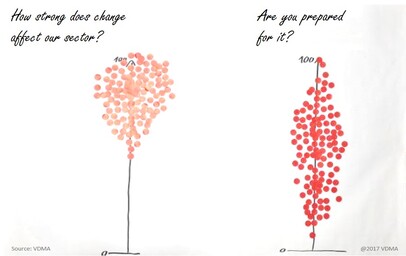 Engaging employees in technological innovation is a crucial element of successful new business strategy, especially with today's multi generational, technology-driven, and app savvy workforce. Internal discussions are necessary but consume the time of the management and the employee, often without providing a tangible payoff in the short term. Everyone agreed with Karl Purkarthofer, from Primetals, who pointed out that new resources and capabilities are needed to keep the sector in line with the innovation curve. Mr. Purkarthofer also introduced the concept of an open organization as a way to foster agility from partner networks.
Partner networks
"Learn as much as you can from those who know more than you do, who do better than you, who see more clearly than you." Dwight Eisenhower.
Focused partnerships are an efficient method to connect software solution providers and plant engineering specialists. Only then, will a real revolution be possible.
Solving the engineering IoT puzzle requires cross-functional teams of data scientists and plant engineers to be established. This team setup is crucial to synchronize the defined functional requirements with the necessary technical architecture.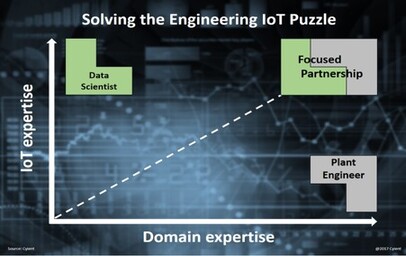 Above all, involving the right stakeholder network will ensure credible and realistic IoT solutions. The word "credible" is the key to success. One wrong recommendation for unplanned plant shut down, and all future opportunities could be at risk.
The digital future presents enormous opportunities for the plant engineering sector. The time to start your journey is now! Collaborate well and keep it realistic.