Unmanned Aerial Vehicles (UAVs) or drones usually have negative connotations because of media's reports of drone attacks in military operations. However, a less known fact is that UAVs offer a lot of commercial and consumer utility that far outweigh their use in defense tactics.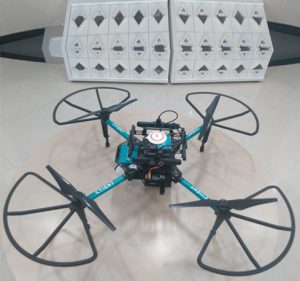 A look at the recent media reports will substantiate this: drones are being increasingly used in agriculture, infrastructure, security, transport, media and entertainment, telecommunications, supply chain, mining, insurance, traffic monitoring, weather monitoring, search and rescue, environmental protection, firefighting, law enforcement, oil & gas, utilities, GIS, smart cities, aerial deliveries, etc. Every few days we see a news item of someone trying out an innovative usage of UAV's in commercial space.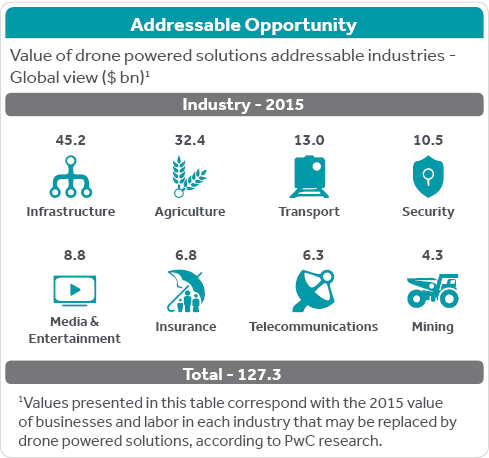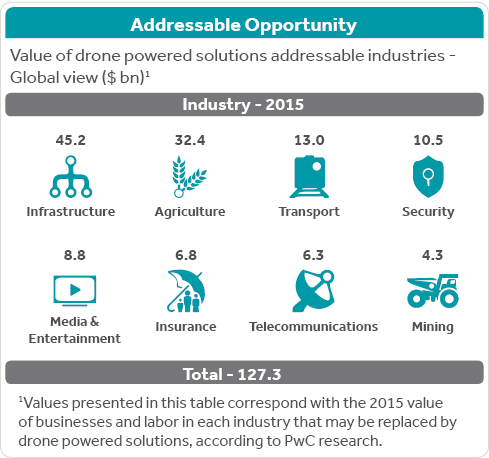 There are 5 broad areas where UAV's are used for commercial are as follows:
Inspection & Change Detection - Inspection is considered as one of the key drivers for usage of UAV's especially in inspection of infrastructure, utilities, telecom, transportation, mining, and oil & gas assets. We see adoption of UAV technologies which bring in savings, efficiency and safety which are the key hot-button issues in this industry.
Agriculture - Scientists predict that "precision farming" will help in reducing wastage, reduce unbridled use of fertilizers and pesticides on the planet, and ultimately help reduce global warming/climate change. UAV's technologies has proven solutions in precision farming. Technology is now available based on the precise location and morphology of the plant which helped in identifying appropriate fertilizer and pesticide and then administering the appropriate dosage. In fact, Agriculture is predicted to be the top user of commercial UAV technologies.
Law Enforcement, Search & Rescue, First Response - Increasing unstable environment calls for quick reaction from law enforcement. UAV can be eyes and ears 'on the street' which will give unprecedented access to live information where critical decisions can be taken. UAV's also have a proven record in search and rescue operations.
Aerial Delivery - Popularized by Amazon's experiments on package deliveries, aerial delivery in its various forms are being tried by many in the industry. Whether it's a package or a critical medicine, UAV's can deliver them to people as required. While the technology itself is not a challenge, regulation is.
Media & Entertainment - At this moment, UAV's sales and proliferation are primarily driven by its use in Aerial Photography. Unbelievably high quality panaoramic aerial shots are now possible by commercial and hobby grade UAVs.
So, what does it mean for companies looking to explore the UAV space? How can they get started in this industry? I will address these aspects in my next article.